At Integritas Resources, we believe in doing our part in making the world a better place by giving back to the community through fundraising and volunteer efforts. Our philanthropic efforts are intertwined within our company's culture and core values. We strive to connect our local community with its people by bringing awareness to locally owned businesses and by supporting community based volunteer efforts for under-resourced teens and young professionals with education and mentoring programs, career counseling, professional internships, professional development, and women's  initiatives.
"You may never know what results come of your action, but if you do nothing there will be no result" – Mahatma Gandhi
---
We proudly support these organizations:

Create Now gives youth opportunities to find their voices through arts mentoring and education. They serve children ages 2-21 who have been abused, neglected, homeless, etc. by matching them with artists, writers, musicians, and mentors who teach life skills.
---

The Empowerment Project is a documentary and movement that inspires women and girls to push their boundaries and not be afraid to fail!
---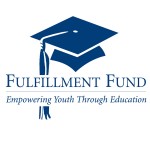 The Fulfillment Fund's mission "to make college a reality for students growing up in educationally and economically under-resourced communities."
---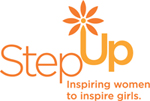 Step Up propels girls from under-resourced communities to fulfill their potential by empowering them to become confident, college-bound, career-focused, and ready to join the next generation of professional women.
---

Co-founded by Cyndi Lauper, the True Colors Fund works to end homelessness among lesbian, gay, bisexual, and transgender youth, creating a world in which young people can be their true selves.
---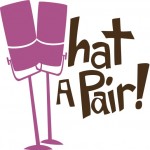 What a Pair! is a nonprofit that raises funds to support breast cancer research.
---